SAY HELLO!
Come on in. Welcome to Lakeside77. We are a place to enjoy the good things in life. A hideaway for unconventional people. A cool refuge for the modern traveler. A place full of inspiring people. Customized – not conforming. Laid-back – not stuck up. Down-to-earth – not pretentious. This sums up the vibe of our hotel, along with our way of thinking.

We're not kidding ourselves. You're not here because of us. We can't compete with the breathtakingly beautiful nature, incredible activities, amazing food and legendary wines. But we are that little something extra – the indescribable thing that makes your vacation perfect. The reason you'll be back again soon, even if you've only spent one night here. The cherry on top, so to speak. The icing on the cake.

Cookie-cutter thinking is not our style. We like variety. Everyone is welcome here – managers who trade in their tweed and silk for neoprene on the weekends. Families looking to get out of the city and into the fresh country air. Students who want to hit the lake by day and the bars in Podersdorf by night.

We love the flow of life. And Podersdorf is the perfect place to enjoy it. A place right on the water. The climate is mild, the beach long, the people easy-going. And you don't have to pray for wind. It will come. You just focus on living the good life. Have a wonderful time!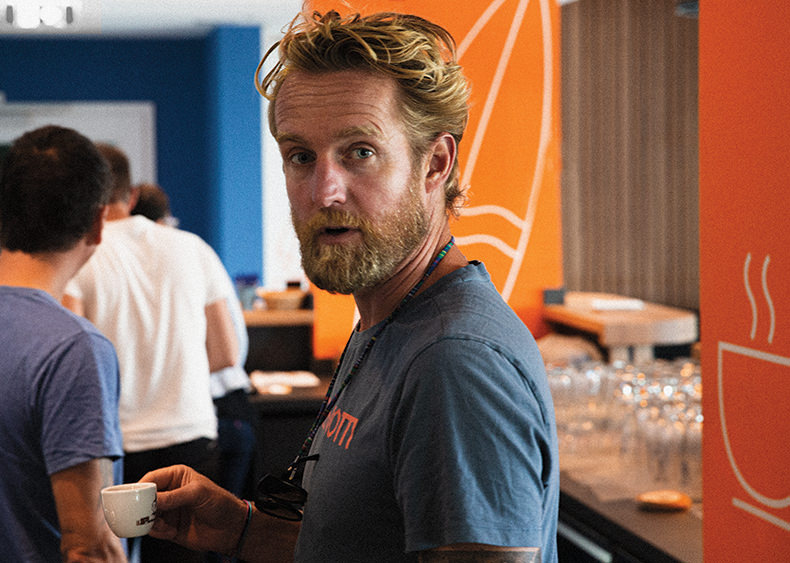 SLEEP TIGHT
Bells and whistles don't do it for you? Excellent – same for us. So you won't find any here. Instead, our rooms have everything you need. Nothing more, nothing less. Easy-going comfort instead of wasteful luxury. That means amazing beds. After all, everyone loves a good night's sleep. That comes included in our price. Here you will sleep like a baby, as if you were in your own bed. Or, according to some guests, even better. Don't believe us? Come see for yourself!

High-speed WiFi can be found not only in our lobby, but in all rooms, too. Free, of course. And we couldn't forget a flat screen TV – it's kind of a must. Although, you'll probably find more to entertain you at the lake than on TV...

Family Special:
NEED A BIT MORE?
Two becomes four. Families can spread out and make themselves right at home here in our double rooms with pullout couch for one or two little ones. If you need more space, try our family suites – two rooms with a connecting door.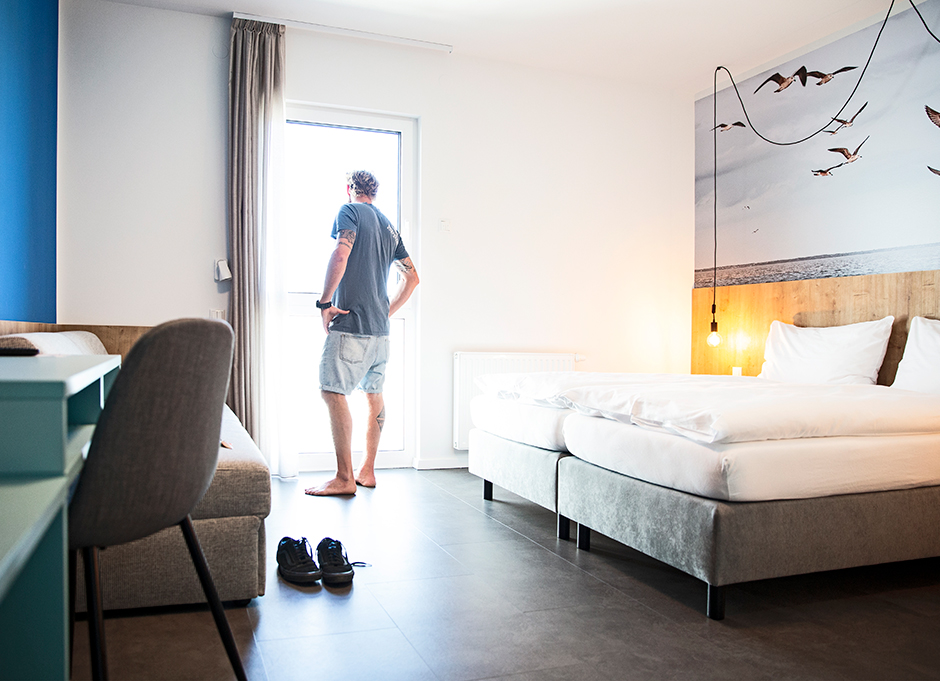 LEAVE VIENNA MORE THAN 75 KM BEHIND
The first rays of sunshine peek through the curtains. A light breeze sweeps through the trees. Itching to get to the lake already? Hold your horses – not without a stop at the breakfast buffet. We know you're ready for the water, but trust us here. Besides, Mimi, Lisi and Hanna put a lot of work into your breakfast each morning. And no, those three aren't our breakfast staff – Mimi, Lisi and Hanna are the chickens from the neighboring farm. We get fresh eggs from them and their feathery friends every day – we love going local.
We use local ingredients and organic produce whenever we can. Things we have personally taste-tested and realized we just can't live without. Ok, the coffee isn't from around here – but it IS from our favorite roasters.
Our breakfast, by the way, is so good that nobody can resist. Even visitors who don't spend the night with us stop by for breakfast. Non-hotel guests can enjoy a delicious start to their day for just € 15. Breakfast is served from 8:00 to 11:00 am.
BREAKFAST
BREAKFAST
BREAKFAST
BREAKFAST